LOVE...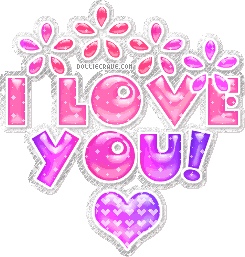 I Love You Graphics
HEARTS
...
The boys handed out these
crazy crayon heart
shaped to their
classmates and friends.
HUGS
AND KISSES
From my boys every morning
are the best
Decorations:
Again, Thanks to Martha Stewart for this
Bonbon filled hearts
.
I also have hearts on my mirrors and a sign that says "X-O-X-O"
I Heart Trader Joe's
You will probably say "yeah I know!". Well one of the MANY THINGS
I love about TJ's is FLOWERS, they have beautiful and affordable flowers.
AND
you can call ahead and reserve your favorite flower and
pick it up. You just have to call and ask if they have the flower available.
And these were my favorites that I received
from the boys.
Calla Lily, Ranunculus and Gerber Daisies.
No Peonies yet.
or I tell the boys "red oranges"
Ummm, nice to have these for my next Twilight Party.
DINNER
We enjoyed a nice dinner and the boys gave me a beautiful present from my favorite store =).
For Dessert-->PIZOOKIE!!!
NEW YORK FASHION WEEK FALL2009
AHHHHHH!!!!!!!!!!!!!!
Mercedez Benz NY Fall 2009 Fashion Week
Kicked off yesterday.
And like I posted in December
Barbie is turning 50
You can check
Barbie's Blog here
After all the anticipation, the big day of my first-ever runway show is finally here and just about to start this minute! I'm at my very own tent show at Bryant Park and everything looks absolutely unbelievable. The crowd is chic, the models are the embodiment of perfection, and I cannot wait to see the couture! Backstage is crazy!
The famous park fountain is adorned with over 3,000 pink apples in tribute to my NYC appearance and my name is lit-up in pink. Life as a doll has never been better.
I'll be live-blogging the whole thing right here,covering the outfits just as soon as they strut down the catwalk, and sharing as much of the moment as I can! With so many talented designers recreating looks from my past, present and future, I've never been so excited.
Love,

B
P.S. Just ran into Bob Mackie backstage! OMG!
Think 50!!
50 freakin awesome designers!!!
GUCCI - ahhh

Versace
Galliano
Cartier - ahhh

Tory Burch - Ahhhh
DVF - more ahhh

Rachel Roy
Nicole Miller
Rag and Bone
Derek Lam
Nanette Lepore - SERIOUSLY!!
Juicy Couture
Kai Kuhne
Chris Benz
Trina Turk - WOW!!!
Kenneth Cole
Tommy Hilfiger
House of Field
Christian Louboutins - AHHHH
Alexander Wang
Anna Sui
Bob Mackie
Monique Lhuillier - OMG!
Vera Wang - OMG more
Michael Kors - WOW!
Bagley Mischka - I can't wait to see her
Calvin Klein and many more!!!

Can't wait what the Celebs will be wearing for the Oscars in 2 weeks.
and most of all
Being with Family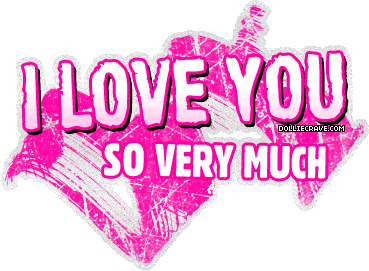 I Love You Graphics